Salient Features
Complete KYC Management
Interfaces with your existing CBS
Compliant with Central KYC Registry
Capable to complete Customer KYC by Aadhar Biometric Verification (E-KYC)
Verifies PAN with NSDL Database in Real time (online)
Generates alerts on the system as well as by email / SMS
Can even store KYC documents in the central Document Repository
Generates alerts for Re-KYC as per risk category of the client
100 % compliance for KYC management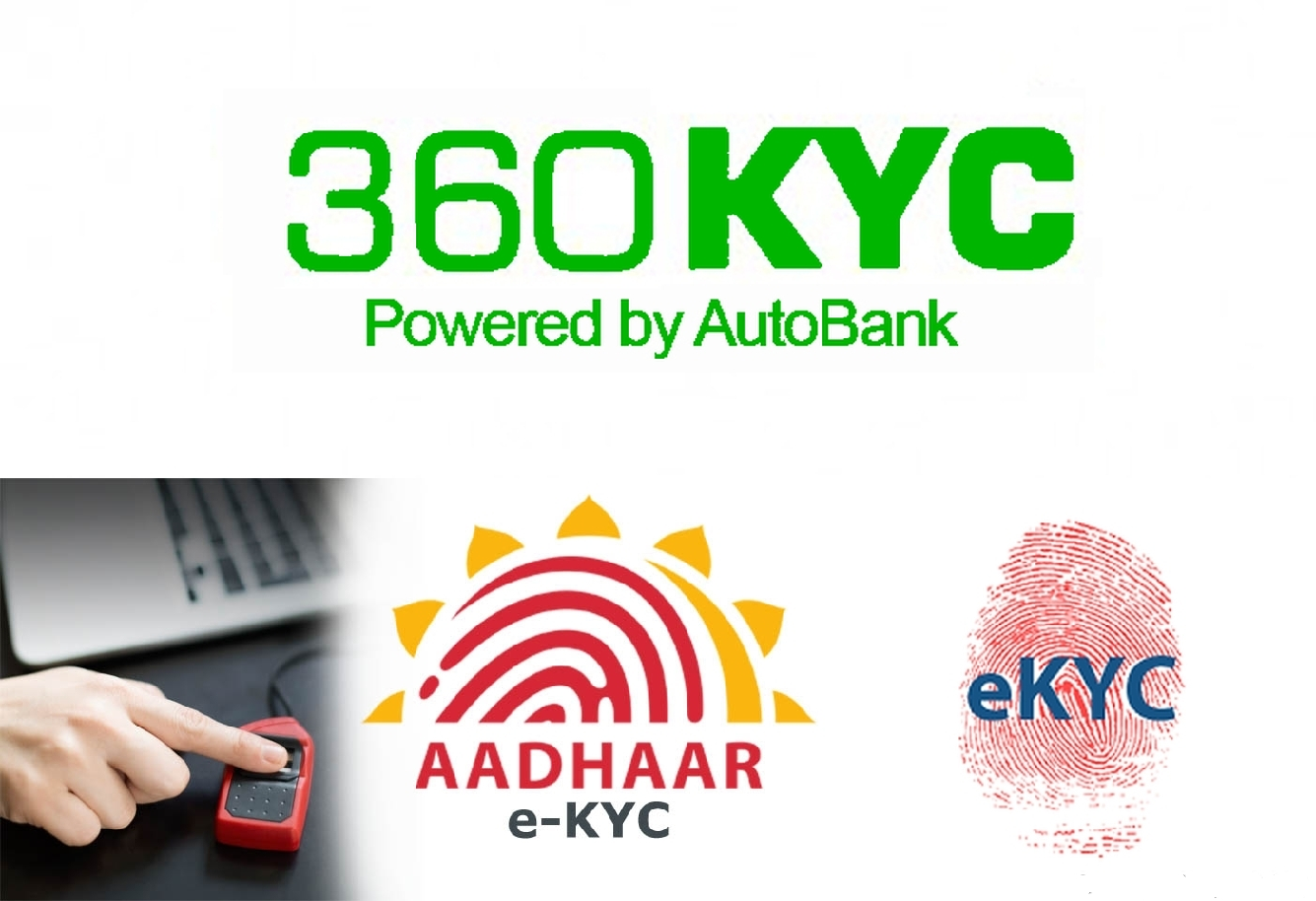 FAQs
What is Aadhar Biometric Verification (E-KYC)?

Aadhar card holders can complete their KYC requirements by visiting any branch and giving Aadhar Number and verifying biometrics (Fingerprint Scan). 360KYC will authenticate Biometric information with UIDAI servers and complete KYC requirements of the customer. Bank can now go ahead and open accounts.
How PAN verification is done

Customer PAN is automatically verified by 360KYC by connecting to NSDL Database. 360KYC will find out whether the PAN is correct and will also get details about PAN holder's name and DOB/DOI. This can be verified by the bank against details given by the customer.
How 360KYC interacts with CBS

360KYC will work with any CBS. We just need to identify client information master in CBS and will fetch details of the existing clients and their KYC Status. Remaining details will be updated in 360KYC and will fulfill all other compliance requirements. 360KYC can also update KYC status of clients back to CBS.
Can I use 360KYC for my complete KYC Management independent of CBS

NO. CBS is required but 360KYC can work with any CBS and complete all your KYC requirements and compliances.
How will 360KYC complete my Central KYC requirements?

360KYC will fetch current Client information with KYC status from your CBS, will identify what is missing and will allow yu to update missing information. After the updates are done, all forms for Central KYC registry can be printed for Signatures and Photos affixation. After that they can be re-scanned into 360KYC and prepared for upload to central registry.
Is 360KYC available on cloud or on premises?

360KYC is available on cloud as well as on premises.
What are Hardware requirements?

Standard Windows 2008/12 Server, MS SQL Server Express edition (free version) or Oracle 11g Express edition (free version) and UIDAI certified Iris Scan or Biometric Scan devices. Scanner and PC
What will be the cost?

Cost can be configured depending upon number of branches, number of clients and additional features required.